high grip fat
highly concentrated
Leave a lubricating and water -repellent film
forms a thick resistant film
✓ Disponibilità immediata su
Catenail is the big news capable of revolutionizing the concept of "fat spray".
CATENOIL is a completely new and more effective lubricant of any traditional product.
or a fat to be applied through a very resistant, sufor -lubricating spray can with a strong adhesiveness, highly concentrated and compact that does not dry and does not run, capable of preventing rust formation.
cotene and gears, in fact, are normally subjected to continuous stresses that the heat, cold and dirt can make even more difficult to solve.
CATENOIL leaves a lubricating and water -repellent film, a resistant, highly protective film that makes the parts undergoing effort always work at maximum efficiency, even in the most exasforated conditions.
numerous tests carried out at the counter, and not only, show that Catenil forms a thick film resistant to high speeds, to chemical, saline and high pressure rampings, avoiding the attrition of the treated parts over time.
CAENOIL is very suitable for O-Ring.
Shake well before using. Spray on at a close distance using the small tube supplied. PRODUCTS USED BY SPECIALIZED WORKSHOPS.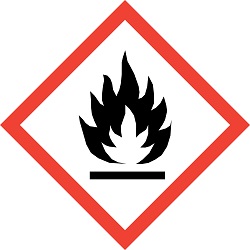 [wCod:H222-H229][wCod:P102][wCod:P210][wCod:P251][wCod:P211][wCod:P410+P412]