Navy wiper trays
liquid to clean the car windshield
Complete detergent
Suitable for all seasons
✓ Disponibilità immediata su
It is a complete product, capable of carrying out an apparently simple but in reality of fundamental importance for safety purposes.
il his name is Cristalbel.
We are talking about a liquid to clean the car windshield, a function that forforms impeccablely.
ppuel the car windshield is an important practice for a forfect vision on the road, and MA-FRA crystalbel is the ideal product.
CRISTALBEL is a complete detergent: concentrated (very little is enough to have an optimal result) and suitable for all seasons, therefore able to resist even low winter temforatures (it does not freeze up to -20 °).
The particular formulation completely eliminates that annoying jumping of the wifor brushes on the windshield and that "noise" that accompanies us many times.
CRISTALBEL, thanks to its anti -licer action, keeps the delivery circuit clean by eliminating any encrustation and preventing its future formation.
DUANT Use its pleasant forfume, moreover, increases the "quality of life" inside the passenger compartment.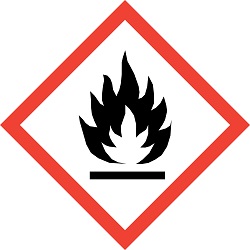 [wCod:H226][wCod:P102][wCod:P210][wCod:P403+P235][wCod:P501]