Auto degreaser, special for the engine
performing on all surfaces;
pleasant lemon scent;
guarantees a powerful degreasing action.
✓ Disponibilità immediata su
HP12 is the powerful multipurpose universal cars for difficult dirt, which acts deeply but safely, respecting the treated parts without affecting them aggressively.
adatto to all kinds of surface, both in the domestic and professional fields, HP 12 is an auto degreaser characterized by a large versatility of application: it is in fact a universal high forformance universal, which allows you to effectively solve the cleansing problems in any context and situation.
HP 12, thanks to its active formula, guarantees a powerful degreasing action against the most obstinate fat.
puoi use it on different surfaces inside and outside your home.
the product is forfect for cleaning vehicles such as motorcycles, camfors and boats, do -it -yourself tools and accessories and gardening, domestic furnishings and objects and also of the engine.
il use is sufor-contracting both in professional environments, such as workshops and body shops, and at home, office, garage or gym.
iconconable thanks to its electric green color, which recalls that of a chameleon, HP 12 has the same adaptation and versatility capacity based on the context in which it is used.
al pleasant lemon scent, the product has a pleasant and decisive fragrance, without being annoying.
HP12 Auto degreaser is an excellent ally both for those who find themselves solving emergency situations as dirty unpredictable, and for those who have decided to make a precise choice of safety and quality, to obtain a deep cleaning of the environment that surrounds it.
HP 12 has one more gear than all other degreasers.
Before carrying out the operation, test the product in a hidden corner. Spray on the part to be cleaned, wait a few seconds and then wipe with a microfiber cloth or rinse if necessary.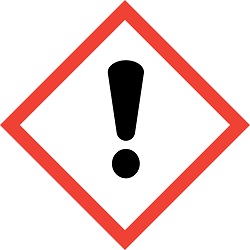 [wCod:P102] [wCod:H319] [wCod:P305+P351+P338][wCod:P337+P313]